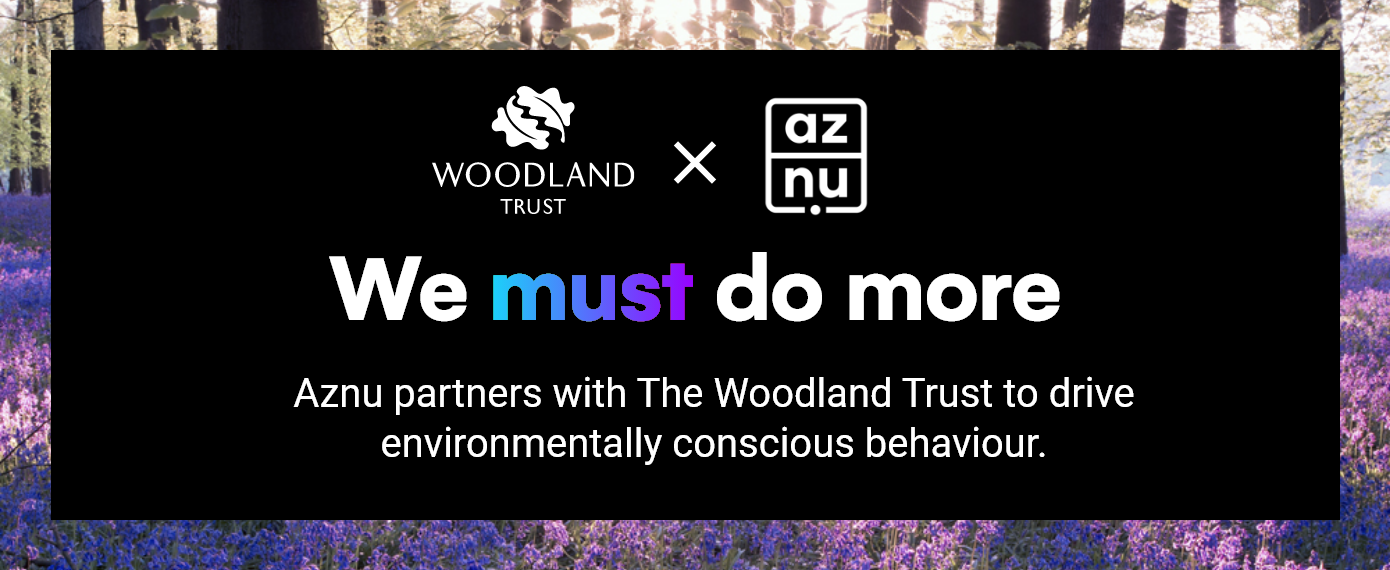 Working together to drive environmentally conscious behaviour
Monday 21st March 2022
 Today is International Day of Forests. And what better way to celebrate it, than to announce our official partnership with The Woodland Trust – the UK's largest woodland conservation charity – in the first of many moves we're planning to make towards our new manifesto here at Aznu.
We're excited to work closely with The Woodland Trust to harness our shared passion to drive environmentally conscious behaviour, and to protect our precious environment.
On the launch of this new partnership, our Aznu Head of Marketing said:
"Our partnership with The Woodland Trust will be fundamental in inspiring us to become more environmentally conscious. Restoration, protection, and building a greener future are values that are really important to the both of us,
"Aznu doesn't just restore secondhand phones. We refurbish mobile phones to the highest standard, creating a premium mobile phone product out of goods that would otherwise be needlessly destined for landfill. And we ensure that our customers' data is protected by BlackBelt data wiping – the same standard employed by the Ministry of Defence. Meanwhile, The Woodland Trust restores irreplaceable eco-systems, so wildlife can thrive. They also protect woods and trees against needless destruction. Together, we make the perfect team to create a greener future for our planet."
This exciting partnership in sustainability will enhance Aznu's new manifesto, in which we seek to fight e-waste by giving a second life to used mobile phones. Simply put, we want to be an industry leader in premium refurbished mobile phones that don't cost the earth. We want to be a source for good. And by partnering with The Woodland Trust, we're taking our ambitions to the next level,  staying focused, and getting inspired to do even better.
For more information about how The Woodland Trust is helping keep the planet green, head to their website here
To do your bit to reduce e-waste, have a look through our range of premium refurbished mobile phones here