Why we're cancelling buying brand-new phones
Your phone's battery's been dying faster, charging takes three times longer, and your side buttons are unsettlingly sticky. Maybe you've even got a crack or two in the screen. Or you've just got sick of staring at the same surface day in, day out. You're on the market for a new phone, and you're ready to jump at the first good-sounding deal for a brand-new phone you hear. But hold up a sec. We're about to change the game. Enter: Aznu. We're the refurbished phone brand that's trying to slide our way into your heart (and your hands). We take used phones and give them a proper thorough fix up until they're good-as-new inside and outside. And then we package them up in lovely boxes and ship them out to you. It's basically like buying a brand-new phone, if it was way less expensive and better for the planet.
Top-quality phones
"But I don't want a second-hand phone, I want a shiny new one". We're with you, 100%. When you purchase a brand-new phone from the manufacturer, you know you'll get a phone that works perfectly, has a completely clean and unblemished exterior, and a screen so smooth your fingers just glide along it. That's exactly what we're offering at Aznu. We refurbish phones to nothing short of the highest possible standard, so we're more than confident in saying that they're all absolutely identical to a brand-new phone. That's also why you'll never see any confusing grades – why bother grading what you know is perfect? As soon as you open up that gorgeous Aznu packaging, you'll be faced with a like-new phone, with like-new accessories. We promise.
It's a green thing
Buying a brand-new phone isn't necessarily bad for the environment, but it's not doing it any favours. Every year, millions of phones are recycled incorrectly (or not at all). If that doesn't sound good, it's because it isn't. Unrecycled phones get sent off to landfill, where they contribute to e-waste, and eventually break down and poison our planet. At Aznu, we're not about that. Instead of letting phones become e-waste, we're taking them in, giving them a good fix up, and sending them off to new homes where they can enjoy an exciting second life of scrolling, texting, and snapping. Less e-waste for the planet, shiny good-as-new phone for you. It's a winning combination.
Smarter smart phone buying
It's a tale as old as time. Person meets phone. Person wants phone. Person forks over a big chunk of money, or signs themselves up to an expensive and tricky contract for two years. But it doesn't have to be that way. When you choose Aznu, you're still riding off into the sunset with your dream phone. You'll just pay a lot less for it. And because the quality is perfectly good-as-new, the only real difference you'll see is a bit of extra cash in your bank account.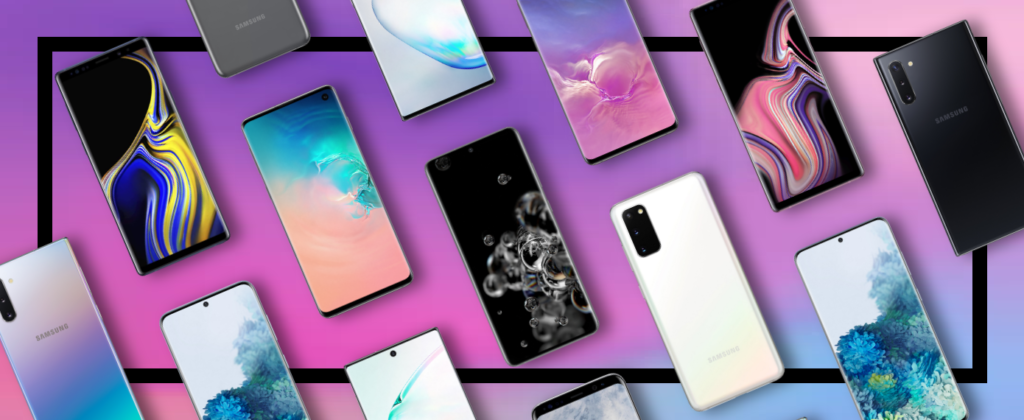 Spoiled for choice
Aznu phones cost less, are better for the environment, and are absolutely identical to brand-new phones. But surely we can't offer you as much choice as a manufacturer could, right?
Wrong.
At Aznu, we offer a broad range of the best Samsung phones and Apple iPhones. From the reliable classics to the flashy flagships, we've got your next phone already sitting right on our shelves, just waiting to be loved. And they're all in one place, so it's super easy to browse, compare, and choose your next BPF (best phone friend).
It'll make you really, really cool
That's it. That's the point.
See what we mean? Buying your next phone doesn't mean you've got to buy a new phone. In fact, we don't think you should. Maybe we're a little biased, but we reckon you should give Aznu a go. Either way you'll get that sleek, beautiful phone in your hands. But with Aznu, the planet will be a little greener, your bank account will be a little fuller, and you'll have the pride of knowing you tried something new. Good for you.
You're such a good listener, you should check out our other journal entries for more phone chat. And make sure you stop by our product pages to see all the premium phones we have to offer.