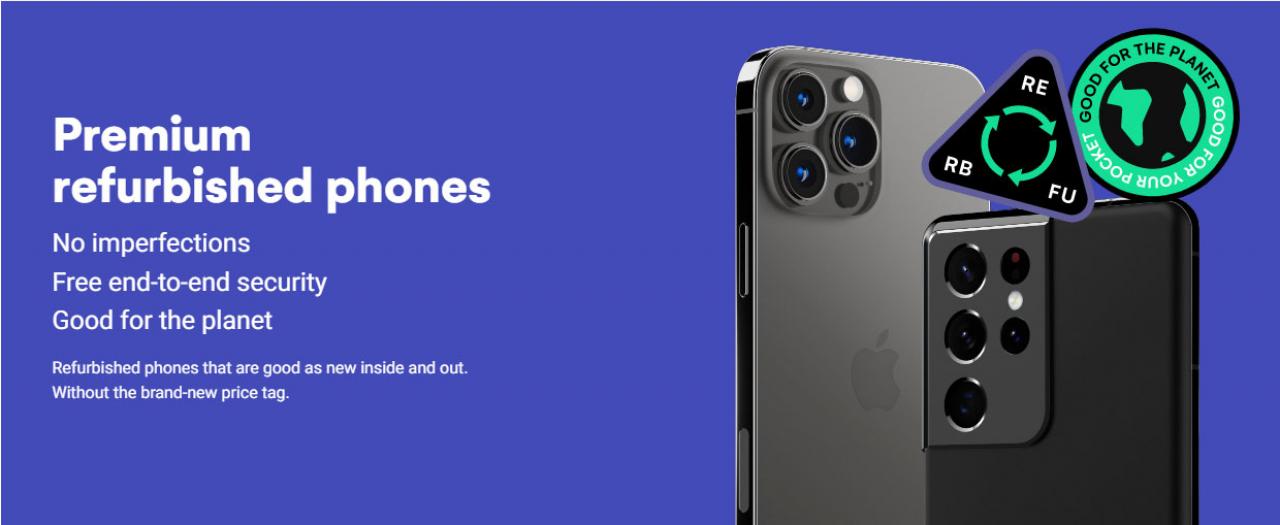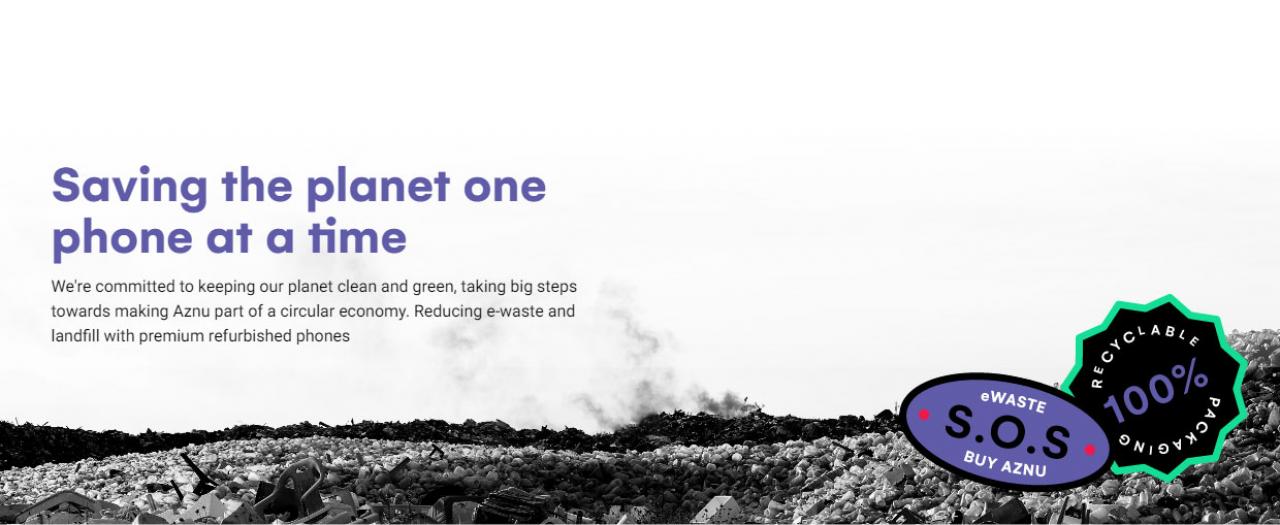 Buy refurbished phones with confidence

Environmentally conscious
We're committed to keeping our planet clean and green. Not only do our refurbished phones reduce e-waste and landfill, but we also have 100% recyclable packaging. And with our partnership with The Woodland Trust, we're taking big steps towards making Aznu part of a circular economy.

Premium product
We're experts in premium phones. That means we sell the best models from the best brands, in nothing but the absolute top quality. So no matter how hard you look, you won't be able to see a single flaw, scratch, or scuff. In fact, we're so confident that you'll love your Aznu phone, every phone comes with a full 12 month warranty.
End-to-end security
We think the best phones are pristine inside and outside. That's why every Aznu phone comes with a free 12 month subscription of Nortion 360 Deluxe internet security and VPN protection.